In 1954, Pavlos Trifonidis decides to set up his company in Kavala, a traditional fishing town. He brings along from Asia Minor centuries-old knowledge on fish preservation. His vision is to become a pioneer in the creation of quality, flavorful products.
Salted fish under the trade name of COCCORAS immediately earn the trust of consumers. The products gain staunch friends and are recognised in Greece and abroad. The continuous growth of TRIFONIDIS SA leads it to move to a model industrial unit in the Kavala Industrial Zone, in 1999.
In order to satisfy the new needs of the market, in 2004, the company expands its unit to produce low salinity products preserved in oil. The new range of products, under the trade name of ASTERIAS, achieves an important position in the market and in the hearts of consumers.
Today, TRIFONIDIS SA, combining the knowledge of three generations with pioneering production methods, modern organization and an extended network of sales, holds a leading position in the market and carries on the vision of its founder.
>
>
>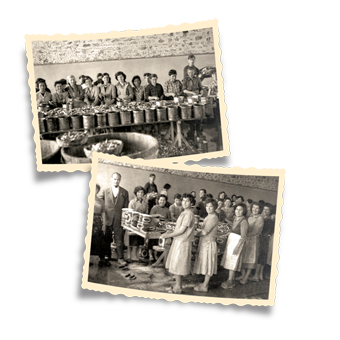 >
>
>